Luxury Condos
 Singer Island Luxury Condos
Looking for the finest in oceanfront living? See the hi-end Singer Island luxury condos here. Here on Singer Island you will find more choices than any other city in Palm Beach County for new luxury oceanfront condos. With over 8 new condos built after 2000 and several condos being built in 2017 you are sure to find a great number of luxury oceanfront condos on Singer Island.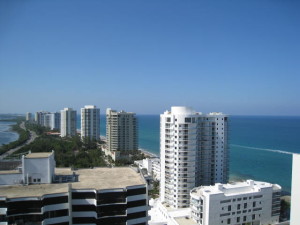 Singer Island Luxury Condos
Here on Singer Island you will find nearly a dozen luxury condos built after 2000. There is no other location in Palm Beach County where you will find so many luxury oceanfront condos that were built after 2000. Condos range from 2,400 sq. ft to 3,500 sq. ft on average. You will find many choices of condos from 4,000 sq. ft to 7,500 sq. ft if you are looking for plenty of space. The reason Singer Island has so many newer condos is that there were so many old hotels that were never torn down until that time. During the building boom luxury oceanfront condos were in short supply and builders were building what new buyers wanted. Space, amenities and pure luxury. Most of the newer condos are large pet friendly which is another difficult hurdle you don't see in older condos. Take a look at the best in Singer Island oceanfront condos today and start enjoying your new home.
Singer Island Condos are always a great choice when looking for a luxury lifestyle here in Palm Beach County. You are away from the congestion of South Florida but you are still right on the sand unlike many of the Jupiter ocean condos which sit across the street. Also you get the benefits of water on both sides of your condo so no matter what direction you look in you are seeing water.
Minutes to PGA Blvd which has waterfront restaurants, world class shopping and plenty of entertaining. You are just 20 minutes to Palm Beach Airport and the venues of Downtown West Palm Beach. The Kravitz Center, City Place and Clematis Street. You will love the location of living here on Singer Island.
Search for Singer Island Condos by Price:
Singer Island Condos Under $300,000
Singer Island Condos $300k-$400k
Singer Island Condos $400k-$500k
Singer Island Condos $500k-$750k
Singer Island Condos $750k-$1 Mil
Singer Island Condos $1mil-$2 mil
Singer Island Condos $2 mil +
Minutes to Jupiter and Juno Beach which offers more waterfront restaurants, shopping and some wonderful outdoor activities. Come see us here on Singer Island today.