Singer Island Condos
Search for the newest listings in Singer Island real estate. You will see some of the best Singer island condos & homes here online.  Singer Island waterfront homes as well as many Singer Island oceanfront condos. A Singer Island condo for every budget. Don't miss Palm Beach Shores on the South end of Singer Island.
Just Listed Singer Island Condos for Sale
SEE More SINGER ISLAND CONDOS for Sale Below
                        Singer Island Oceanfront Condos
                                            Singer Island Condos
Singer Island is located just East of Palm Beach Gardens, North Palm Beach and Riviera Beach. The barrier island has the Lake Worth Inlet on the South side dividing Palm Beach and Singer Island. Singer Island has condos from the low $200,000's in communities like Sugar Sands all the way up to The Ritz Carlton Penthouse costing 10 million dollars. In between we have an array of great Singer Island oceanfront condos with spectacular ocean and Intracoastal views. Singer Island has the largest amount of newer condos than any area around. In the early 2000's many old hotels were razed to make place for new luxury oceanfront condos on Singer Island.
Singer Island has oceanfront condos from the 60's right up till 2016. Right now on Singer Island they are building a brand new condo at 5000 N Ocean Drive. If you want a hi-end luxury condo Singer Island is the place to start your search. Take a look at The Ritz Carlton Singer Island, Beach Front at Singer Island, Ocean's Edge, The Resort at Singer Island, Via Delfino Condo, Oasis, One Singer Island and also VistaBlue Singer Island which is being built in 2017 next to the Marriott. You will find spacious Singer Island oceanfront condos that are 3,000 sq. ft and larger making condo living more like a single family home. Many of the newer Singer Island condos are also pet friendly. Call for help finding Singer Island oceanfront condos today.
Singer Island Beach Condos
I call these Singer Island oceanfront condos the weekend /vacation condos that are much smaller and don't offer the amenities of the new luxury Singer Island condos. The condos were built in the 70's and are usually 1,300 sq. ft 2bd/2 ba with no concierge, no garage parking and usually just a community pool and maybe a small fitness center. They make great vacation homes and offer great ocean views for just around $400,000 and above.
No matter what your budget come see the resort style living on Singer Island. We have several beach parks, a few waterfront restaurants and a wide beautiful beach here on Singer Island. Call me to show you the best condos on Singer Island. You have to see the Singer Island lifestyle.
Singer Island Waterfront Homes
Singer Island offers deep waterfront homes with no fixed bridges. You are minutes to the Lake Worth Inlet which is a deep wide inlet making travel through it much safer than other inlets. The Singer Island waterfront homes offer both deep water boat access plus the beaches of Singer Island are just across the street. You are getting the best of both worlds in Florida living. Call us to show you the best condos and waterfront homes on Singer Island.
Search for Singer Island oceanfront condos today. No matter what your budget is we can find you several Singer Island oceanfront condos to choose from. Buying on Singer Island offers you more choices for both oceanfront condos and waterfront homes than nearby areas. Not only are all the Singer Island condos directly on the sand but the condos are nearly twice as tall or taller than condos in Jupiter or Juno Beach. Your most affordable options can be found right here on Singer Island and it's just a short drive to Jupiter or Palm Beach Gardens which offer an array of restaurants, shopping , golf and theaters. You get that real vacation feel at a more affordable price than Jupiter where the condos sit across the street and not on the sand. Both areas are very different but Singer Island living gives you that more vacation resort style feel. Everything is alive and exciting here on the island. You will have resorts nearby with beach chairs on the beach, oceanfront Tiki bars and everything here says Florida vacation. Stop and take  alook at Singer Island condos and Singer Island homes today.
Singer Island Condos Under $300,000
Singer Island Condos $300k-$400k
Singer Island Condos $400k-$500k
Singer Island Condos $500k-$750k
Singer Island Condos $750k-$1 Mil
Singer Island Condos $1mil-$2 mil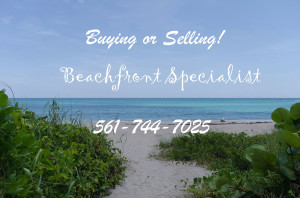 Hutchinson Island Oceanfront Condos
Incoming search terms:
SingerIslandOceanfrontCondos-SingerIslandFLHomesForSale
singerislandcondos411 com
www singerislandcondos411 com