Singer Island Real Estate Sales
Singer Island is part of Northern Palm Beach County and sits just South of Juno Beach and North of Palm Beach. The close proximity to the West Palm Beach Airport  makes Singer Island Real Estate popular among snowbirds. Singer Island has both oceanfront condos and single family homes and includes the small town of Palm Beach Shores. The island has always been a popular vacation destination with many small hotels and motels on the beaches. During the building boom many older small motels were sold and replaced with luxury condos such as The Ritz Carlton-Singer Island, Beachfront, Ocean's Edge and Oasis. See the latest Singer Island Real Estate sales below.
With the building boom Singer Island oceanfront condos have more luxury condos than most other areas including Jupiter and Juno Beach. One popular condo that was built was the Resort at Singer Island which is now managed by the Marriot.  The concept was to buy a one or two bedroom condo and put it in  a rental pool and have limited use for yourself and then rent it out as a hotel the rest of the time. Many of theses units sold for $500,000 in the boom and during the bust they were selling for just over $125,000. The caveat is the condo fees are $2,000 per month. They offer restaurants, bars, cabanas as well as a resort style pool. It's a vacation hotel with all the amenities and action.
If your not in the luxury condo market Singer Island still has many other options of condos with spectacular views and pristine beaches but without all the bells and whistles of the newer condos. Most are 1,300- 1,500 sq. ft or nearly half the size of many new luxury condos on Singer Island.
Singer Island Beach Homes
If a condo is not for you there are many single family homes on the island with deep water boat access or dry lots which have a walk to the beach lifestyle. Home prices range from the mid $300,000's up to the million dollar plus mark for some newer waterfront lots. The homes offer beach access, a wonderful little beach town where you can walk or bike to several restaurants or bars as well as the Sailfish Marina where you can stroll the docks. The public beach on the Southern end of the island offers wide expansive beaches and stroll on down to the Lake Worth Inlet and watch they boats come through.
Singer Island Homes for Sale
The Singer Island Real Estate market is bouncing back stronger than ever as limited inventory and increased buyer demand for newer condos has pushed prices upward again. I suspect we shall continue to see strong demand for real estate on Singer Island as it offers great attractions, beautiful beaches and an active lifestyle. Not sure about Singer Island, call me and we can talk about what they offer and if its the right place for you. If it is not maybe search  Jupiter condos or a Juno Beach condos instead. Both are great places yet very different and unique. I specialize in oceanfront condos and waterfront living along Northern Palm Beach County. Call me to show you all the best of Singer Island real estate sales.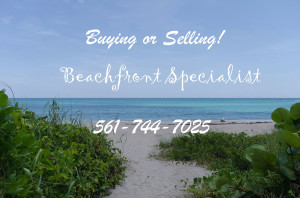 Singer Island Waterfront Condos for Sale