Living in Singer Island
Why move to Singer Island? Maybe a view like this from your Singer Island condo would entice you to look. Imagine everyday, waking up to a morning sunrise over the crystal blue Atlantic Ocean. Maybe you can watch the Sea Turtles or Manatee swim along the beautiful sandy beaches. With mostly private beaches you can relax and not worry about crowds while siting on the beach. Forget busy beaches like up North. With so many oceanfront condos here on Singer Island I'm sure we can find a perfect one for you. This is what living in Singer Island Florida is all about.
Which Singer Island Condo- Living in Singer Island
The condos along the beach here range from 70's style condos all the way to the newest luxury condos on the beach. When you want luxury oceanfront condos in Singer Island we have more to chose from then almost any area around. Places like the Ritz Carlton, Oasis, Beachfront are just a few luxury oceanfront condos available on the Island. More and more buyers are looking for hi end luxury condos that offer space similar to many single family homes. Many of the buyers are selling their single family homes and want space similar to their home. Many of the newer condos have the latest amenities such as movie theaters, hi tech fitness centers, resort style pools and beach cabanas. Start your search today.
Restaurants, marinas & shopping on Singer island
Whatever you past time you will find something to keep you busy here on the Island. The Sailfish Marina offers fishing charters, diving boats and enjoy a a bite to eat at the restaurant. Down near Phil Foster Park you will find people snorkeling the Intracoastal, fishing off the bridge  or paddle boarding around the waters. On the weekends you will see crowds of boaters enjoying a day at the sand bar on Peanut Island. It can get pretty wild out there on the weekend. Shopping is just minutes off the North end of the Island to the PGA corridor where you will find The Gardens Mall which has some of the finest brands you will find. Just another reason for living in Singer Island.
Singer Island Condos $500k-$750k
More Condos in Juno Beach
Drive up the beach a bit and you may find another beach area that may just appeal to you as well. Not the excitement of Singer island but a beautiful quaint beach in Juno Beach may be just what you may be looking for. Quiet beaches, low density condos and many single family homes make up Juno Beach. No crowds, just a peaceful day on the beaand expand your search.ch can be yours. See what Juno Beach condos are available.
No matter where you want to live along the beach we can help you find the perfect beachfront condo from Boca Raton to Hutchinson Island. We are the condo kings of South Florida.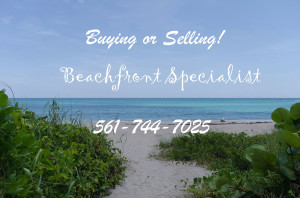 Singer Island Condos $1mil-$2 mil