Singer Island Oceanfront Condos
 Singer Island Oceanfront Condos for Sale
Below you will find some of the best Singer Island Oceanfront Condos for sale. No matter what your budget is you can find entry level oceanfront condos from the mid $300's to luxury oceanfront condos in the millions. Singer Island has more choices of oceanfront condos than Jupiter and Juno Beach combined.
Click Link Below for More Condos:
Come visit the amazing beach community of Singer Island Florida.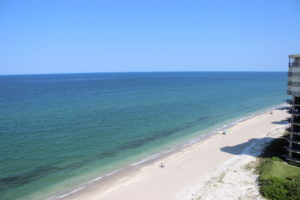 Singer Island is located just South of Jupiter where you will find a narrow strip of waterfront property surrounded by water. What this does is get you waterfront condos with absolute incredible views. Many Singer Island condos provide multiple views including ocean, Intracoastal and city views. The only other place you will find this if you look at Jupiter Island condos. More info on Singer Island oceanfront condos for sale.
As you enter the island either through Palm Beach Gardens where you pass some of the finest luxury homes in Lost Tree or MacArthur State Park, an oceanfront park with a beautiful beach and a great spot to SUP in the shallow waters behind it. The other entrance to Singer Island is over the Blue Heron bridge which brings you high above the island as you come down the bridge you will see Peanut Island to the South as well as Sailfish Marina. Both are popular places for locals and visitors alike. Here you will find the Palm Beach Inlet which separates Singer Island from Palm Beach Island. As you come over the bridge you will see the row of Singer Island oceanfront condos peering into the sky. Many of the condos on Singer Island are well over 20 stories with a few like the Tiara and The Ritz Carlton  Singer Island over 40 stories.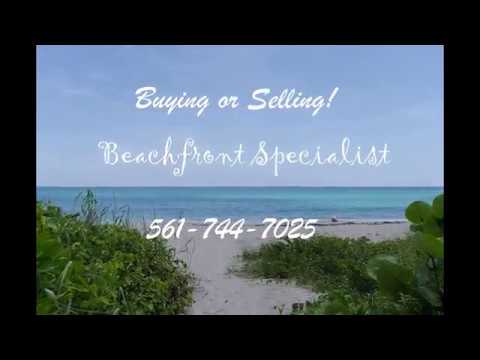 Singer Island Oceanfront Condos For Sale
The condos on Singer Island dot the oceanfront and offer condos built in the late 60's all the way to the present day. You will find more choices for newer oceanfront condos here then any place from Boca Raton and North.  The luxury condos feature over 3,000 sq. ft in many cases and several condos are 4,000 sq. ft and larger. The luxury oceanfront condos on Singer Island are larger than many single family homes and offer the finest in amenities from theaters, lap pools and state of the art fitness centers. Many of the newer Singer Island oceanfront condos are pet friendly as well which continues to be more popular than ever. Let me help you find that perfect Singer Island oceanfront condo today. See more Singer Island communities.
New Luxury Singer Island Oceanfront Condos for Sale
Singer Island is one of just a few places where they are still building new oceanfront condos. It is almost impossible to find any condos on the beach here in the area built after 2000. Singer Island has a least a half dozen ocean condos built after 2000. With so many choices you may want to look here on Singer Island. You will find large luxury condos with 3,000 sq. ft or more. You will get the 9 and 10ft ceilings. You will get amenities such as theaters, fitness centers and many are pet friendly condos. You have to see the Singer Island oceanfront condos for sale online.
Besides oceanfront condos there are several waterfront condos that sit on the Lake Worth Inlet which offer exceptional views of the boats passing through the inlet. You can also see down to Palm Beach and enjoy Southern views which offer exceptional sunny condos. Maybe you want an Intracoastal view instead of an ocean view you should take a look at the Water Club Condos North Palm Beach. They offer modern clean European design and were built in 2016. Take a look at all of the Singer Island condos for sale below.
Search for Singer Island Condos by Price:
Singer Island Condos Under $300,000
Singer Island Condos $300k-$400k
Singer Island Condos $400k-$500k
Singer Island Condos $500k-$750k
Singer Island Condos $750k-$1 Mil
Singer Island Condos $1mil-$2 mil
Singer Island Condos $2 mil +