Connemara
 Connemara Singer Island Condos for Sale
The Connemara Singer Island is located at 5420 N Ocean Dr on Singer Island which is the North end of the Island. Built in 1976 it was one of the earlier condos on the island. The Connemara is 24 stories high and features 6 condos per floor. The 01 and 02 condos sit directly on the ocean. The 04 has a beautiful South view overlooking the Intracoastal. The condos are 2bd/2ba ranging from 1,225 to 1,458 sq. ft.The end units are the larger condos. The condo just installed all new hurricane windows and sliders in 2017. The Connemara has 8 ft ceilings and galley kitchens which can not be opened up to the living room. Condos come with 1 garage space and outside spaces. The condo has a community laundry room on each floor.

The condo just did a recent remodel of  the lobby and amenities. The condo also features a fitness center, billiards room and club rooms.  An outdoor tennis court sits on the garage deck. The pool is located on the South side of the Connemara so it gets plenty of sun all day long. The condo also features a barbecue area out by the pool deck. The Connemara Singer Island also features a double seawall to protect the building from the ocean waves. The condo allows cats only with a one rental per year limit and a one month minimum.
Connemara Singer Island
If you are looking for the best condos in the building I would choose the 01 and 02 stacks which are direct oceanfront followed by the 03 next. With so many choices of Singer Island Condos you can get free expert advice on every building here on Singer Island. Don't forget we have the Sailfish Marina located on the water which offers waterfront dining. There are several nice beach parks located here on Singer Island as well. Just one of the more affordable Singer Island oceanfront condos you may want to look at Dunes Towers Singer Island or Cote D Azur Singer Island. If budget is no object take a look at The Ritz Carlton Singer island.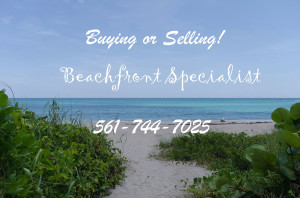 Search for Singer Island Condos by Price:
Singer Island Condos Under $300,000
Singer Island Condos $300k-$400k
Singer Island Condos $400k-$500k
Singer Island Condos $500k-$750k
Singer Island Condos $750k-$1 Mil
Singer Island Condos $1mil-$2 mil
Singer Island Condos $2 mil +
Search for Jupiter Island Condos or other Jupiter beachfront condos as well. No matter what beachfront community we can help you find that perfect condo.