Singer Island Communities
Singer Island Communities
Search for Singer Island communities by condo names. If you know the specific condo you are looking for just click the link below to view any of the Singer Island communities. Each Singer Island condo below offers you the opportunity to look at just that particular building for sale. Once you find that specific building that you like I can than give you other Singer Island waterfront condos that may work for you.
One Singer Island                                                            Phoenix Towers
Reaches                                                                                Resort at Singer Island
Singer Island Condos
You've decided to look at Singer Island properties and want to know more about the different Singer Island communities and the attractions in the area. First we will start with the attractions here on Singer island. The island is only several miles long so there are only so many attractions on the island itself. But just off Singer Island you have an array of options to chose from. Jupiter & Juno Beach are a short drive away. Palm Beach Gardens is at the end of Singer Island.
For the outdoor person on Singer Island you will find Phil Foster Park, MacArthur State Park,Ocean Reef Park and Peanut Island Park. Yes 4 different outdoor recreation areas here on Singer Island. Peanut Island is probably the most popular among boaters as the shallow waters afford a beautiful sandbar to dock your boat at and party with your fellow boaters.
For the restaurant lovers we have Sailfish Marina on the water, 3800 Ocean in the Resort at Singer Island which is a WCI condo that has a private residence section and a hotel section of condos. Johnny Longboats is another popular beachfront restaurant.
I'm sure after looking at any of the Singer Island oceanfront condos  above you may have a few favorite buildings. I'm not sure which is a favorite but I can assist you with any questions you may have about any of the Singer Island condos. The great part about Singer Island is the different arrays of condos for sale. They have older condos as well as the newest luxury condos on the beach. Here on Singer Island you have a tremendous amount of choices and I'm sure we can find the right one for you.
Singer Island Communities
On such a small island you will have plenty to do. No matter if you just enjoy a walk on the beach, enjoying the many parks and restaurants or a bike ride along Ocean Drive. You will pass many different Singer Island condos as you bike or walk along the beach. You will notice how many oceanfront condos line the beaches of Singer Island. From the luxury oceanfront condos on Singer Island which include The Ritz Carlton Singer Island, Oasis, Beachfront or two of the newest oceanfront condos on Singer Island Vistablue Singer Island or Harbor Point. You will find condos from the early 70's , 80's and the 90's as well as a host of newer condos here on Singer Island. You will not be disappointed when searching for Singer Islands condos with the number of choices you have. Call us for the most recent condos for sale here on Singer Island.
What was your favorite condo? The basic beachfront condo with limited amenities but terrific ocean views. These will be the small 2 bedroom beach condos that offer 8ft ceilings and limited living space. Maybe you liked the other end of the spectrum like the Ritz Carlton Singer Island with nearly 4,000 sq. ft of living space and 9ft or higher ceilings. Here you will find concierges, valets and services like a five star hotel. Pamper yourself at the resort style pool or maybe swim some laps in the lap pool. This is what I'm talking about. Living the Singer Island lifestyle and enjoying ocean breezes and water views. So many choices of Singer Island condos I'm just not sure we can narrow one down to your just one beach condo here on Singer Island. Call to find that perfect Singer Island view today.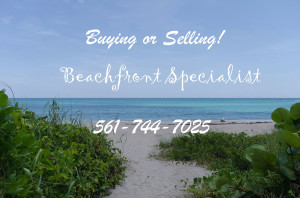 See Singer Island waterfront homes for sale as well.